EyeTech Digital Systems continues to garner praise for the company's use of artificial intelligence (AI) in its flagship EyeOn eye-tracking device, used by more than 10,000 individuals worldwide for augmentative and alternative communication (AAC) support.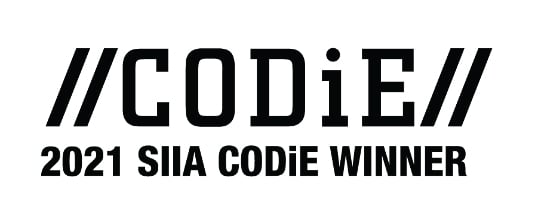 EyeOn was recently announced as the 2021 CODiE Award winner in the Best Artificial Intelligence Solution in Healthcare category by the Software and Information Industry Association (SIIA). The CODiE Award win comes on the heels of two similar recent achievements. In May of 2021 EyeTech earned the 2021 Best Consumer Edge AI End Product Award from the Edge AI and Vision Alliance. In April of 2021 the company won the 2021 Gold Stevie® Award for Artificial Intelligence / Machine Learning Solutions in the 19th Annual American Business Awards.® Each of the three awards recognize EyeOn for its use of AI to bring greater inclusivity, independence, and quality of life to end users.

The EyeTech EyeOn tablet removes common communication obstacles for individuals with conditions such as ALS, autism, cerebral palsy, muscular dystrophy, Rett syndrome, and stroke and traumatic brain injuries. Built-in eye gaze technology enables nonverbal, physically impaired individuals to control and interact with the speech-generating device hands free, through precision eye tracking. AI-enabled, user-driven calibration helps the device learn how to better serve each user. EyeOn AI calculates gaze position for a wide range of eye shapes and medical conditions, accurately isolating meaningful information from the proprietary sensor to allow for exceptionally high frame capture rates. This helps users with conditions such as cerebral palsy overcome challenges associated with involuntary head movements, which render competitor eye-tracking platforms less responsive.
As one Stevie Award judge put it, "The EyeTech Digital Systems entry highlights a great example where technology is being used to make human life better." In the Edge AI award acceptance speech, EyeTech Consultant Keith Jackson highlights what users are able to accomplish using EyeOn, including communication, web browsing, text messaging, and environmental control. Take a look at what end user Rick is able to do below…
On behalf of the entire team at EyeTech, thank you to the CODiE, Edge AI, and Stevie Award judges for the recognition, and thank you to the wonderful end users who inspire us every day!
Want to learn more about what EyeOn can do you or your loved one?