EyeTech's AEye provides accurate and reliable eye tracking. All EyeTech eye trackers are powered by AEye which provides hardware-based time stamped data.
Eye technology provides a dedicated computer chip inside each eye tracker which handles the eye tracking calculations (0.5 degree accuracy) and provides the most consistent data quality on the market. Optics are heat synced inside a machined aluminum housing for a durable and long lasting solution.
PC Screens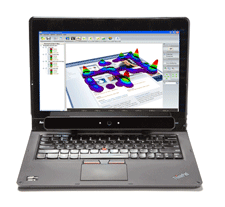 VT3 mini eye trackers provide simple magnetic mounting without tools -- ideal for portable research with quick and easy setup.
Long Distance and Large Displays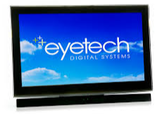 VT3 XL trackers can track in a natural living room environment up to 10 feet away, accurately providing data on TV screen or interactive exhibit viewing.
Multiple Screen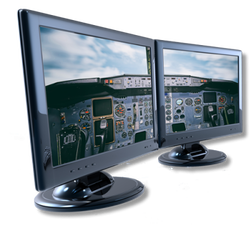 A unique two-screen setup, offering amazing opportunities for drive simulators, flight simulators, and user experience tests where the participants work on multiple monitors.
Multiple User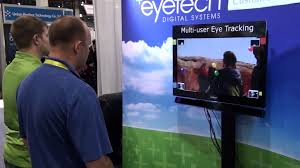 Track two people at the same time in front of a TV screen, for data collection with an interactive element.
---
Powerful eye tracking software analysis packages produced by our partners are supported by EyeTech Digital Systems hardware.